Director of Institutional Research
Employer Info:
Boston College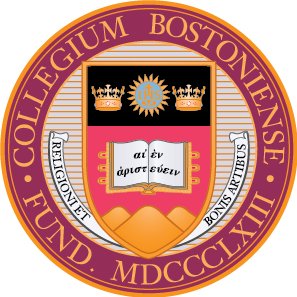 https://www.bc.edu/
Founded in 1863, Boston College is a Jesuit, Catholic university located six miles from downtown Boston with an enrollment of 9,150 full-time undergraduates and 4,420 graduate and professional students. Ranked 38 among national universities, Boston College has 758 full-time and 1,096 FTE faculty, 2,750 non-faculty employees, an operating budget of $956 million, and an endowment in excess of $2.2 billion.
Job Name

Director of Institutional Research

Posting Date

06/12/2019

Brief Description

Reporting to the Vice President, Institutional Research & Planning (IRP), the Director of Institutional Research (IR) is responsible for supervising personnel and coordinating the strategy and operations of Institutional Research at Boston College. Specifically, the Director provides leadership for a broad range of comprehensive institutional research activities in support of Boston College's mission and Jesuit tradition and plays a central role in managing a team of research professionals and their efforts to define, gather, organize, and apply data that are valid, accurate, and complete. Additionally the Director will engage in frequent presentations to senior leadership and the University's many deans, vice presidents, and department leaders.

The Director is a key member of the senior IRP leadership team, offering insights on all IRP strategic approaches to solve management and business process issues for client departments. The Director directly supervises the work of the others and ensures that projects are of high quality and completed on time. The Director also works with project teams and cross-functional groups to help them design and implement a broad range of planning, business and operational solutions.


Job Category

Institutional Research

Job Type

Full-Time

Education Level Required

Masters

Location City

Chestnut Hill, MA 02467, United states

How to Apply

Submit an application through the Boston College HR website: https://bc.csod.com/ats/careersite/JobDetails.aspx?id=2958&site=1

Direct Link

Job Details

Essential Functions

In collaboration with the VP, determines annual research priorities and ensures that these projects are managed to completion. Manages the scope of Institutional Research work and determines project prioritization, negotiating and defining requests in consultation with the VP of Institutional Research & Planning.

Develops and implements a structure for project completion and delivery, including new, recurring and ad hoc projects and requests.

Develops and maintains University-wide data collection policies (e.g., surveys and focus groups).

Leads qualitative and quantitative research efforts as needed for academic and administrative departments, producing actionable written reports of research.

Ensures IRP compliance with state and federal guidelines and other external agency requirements (e.g. IPEDS, Common Data Set).

Oversees the collection of academic and administrative trend information and analyzing, evaluating, and presenting the results (e.g. Fact Book).

Supervises the administration of student surveys, their analyses, and the presentation/publication of results (e.g. Freshman Survey, Senior Survey).

Ensures that all data reports from IR are of highest quality and useful for decision-making by university leadership.

Develops and delivers presentations of data at all campus levels, particularly written, executive-level summaries of survey and data warehouse-sourced information.

Presents and disseminates data, providing thought partnership and consultation on actions and decisions.

Works closely with the Office of University Communications to present information about Boston College to external audiences.

Assigns and supports projects within the IR team, taking into consideration current and emerging skills and interests of individual team members.

Supports the individual development and growth of IR working group members, including both direct and indirect reports, to ensure that IRP meets the data and research needs of its clients.


Qualifications/Skills:

BA/BS, Advanced degree in relevant business or higher education-related field required. PhD in higher education, educational research, public policy or related field preferred.

Seven (7) years of progressively responsible experience in higher education settings

Strong understanding of higher education policies and practices.

Well-developed research skills, statistical skills, and analytical abilities. Advanced skill using SPSS for data analysis and experience using various relational databases (e.g., Oracle, Access) desired.

Strong organizational and project management skills; strong problem-solving skills; high quality standards and attention to detail.

Demonstrated ability to work in a fast paced, team based, deadline oriented environment; the ability to effectively manage complex tasks and prioritize multiple projects and competing priorities.

Ability to interact and deal effectively with diverse groups of people and work with a wide variety of leadership styles at all levels of the organization. Experience working with senior executives is essential.

Demonstrated ability to work effectively as a team-member, both inside department and with overlapping or related departments as well as external constituencies.

Outstanding written and interpersonal communication skills:

Ability to communicate effectively both orally and in writing and demonstrated ability to produce significant reports/documents

Superb presentation and facilitation skills

Strong diplomacy skills; Ability to handle the conflicting needs of multiple constituents.

Ability to maintain confidentiality.

Excellent leadership and supervisory skills; ability to guide, manage and motivate staff.


Boston College conducts background checks as part of the hiring process.

Boston College is an Affirmative Action/Equal Opportunity Employer and does not discriminate on the basis of any legally protected category including disability and protected veteran status. To learn more about how BC supports diversity and inclusion throughout the university please visit the Office for Institutional Diversity at http://www.bc.edu/offices/diversity.