Employer Info:
Fairleigh Dickinson University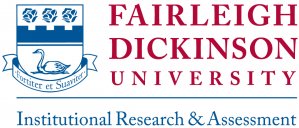 http://fdu.edu/jobs
Job Name

Associate Director

Posting Date

07/08/2019

Brief Description

Reporting to the Associate Provost for Institutional Research and Assessment, the Associate Director of Institutional Research plays a crucial role in helping OIRA serve the University's mission and support its strategic plan by conducting institutional research projects in an accurate and timely fashion.

Job Category

Institutional Research

Job Type

Full-Time

Education Level Required

Masters

Location City

Hackensack, NJ 07666, United states

How to Apply

Go to https://jobs.fdu.edu/, create a profile, search for position 6502 and provide a cover letter and a resume.

Direct Link

Job Details

The Associate Director's portfolio consists of the following: procuring, preparing and organizing data files from the University's student information system (Ellucian Colleague) (25%); creating and disseminating internal reports and data (e.g. the FDU Fact Book) (40%); responding to external surveys and data requests (e.g. college guidebooks, NSF-NIH, IPEDS) (25%); collaborating with University colleagues on ad hoc projects and committees (7%); managing OIRA's data and report production calendar (1%); completing purchase orders and check requests for third-party services and goods (e.g. software) and staff professional development (1%); and representing FDU's OIRA at state-level and regional reporting groups and professional organizations (1%)

The ideal candidate will posses the following:

1. Master's degree in a quantitative or related discipline required.
2. Five or more years of experience in institutional research required.
3. Experience using statistical software applications such as SPSS, Excel, and data
visualization software (Tableau preferred).
4. Experience writing queries in a student information system (Ellucian Colleague
preferred)
5. Experience with external compliance reporting (State, Federal IPEDS, university
system, etc)
6. Experience with college guidebooks (e.g. US News, College Board) and
benchmarking (e.g. Student Achievement Measure)
7. Effective oral and written communication and excellent interpersonal skills.
8. Strong organizational skills and the ability to handle multiple projects concurrently are
essential.
9. Successful completion of a set of interviews; and, a skills assessment lasting 4-6
hours
10. Employment is contingent upon a satisfactory background check. Candidates for hire
will be required to sign a waiver authorizing the background check and produce a Social
Security Card.