San Diego Mountain Biking Association - Event Information - San Diego Mountain Biking Association
Event Name:
Public Meeting: San Luis Rey River park development
Event Type(s):
Advocacy Committee

Description:
The County of San Diego Parks and Recreation Department invites you to the first public meeting regarding the new San Luis Rey Downs and Dulin active recreation sites.
Join County of San Diego Department of Parks and Recreation staff at the Bonsall Community Center to provide your input on park amenities. These projects will create two brand new parks in the San Luis Rey River Park. We hope you can join us!
Please RSVP to the contact listed below so DPR can ensure there is capacity in the meeting room.
Please RSVP to Nina Pisano at nina.pisano@sdcounty.ca.gov or 858-966-1353.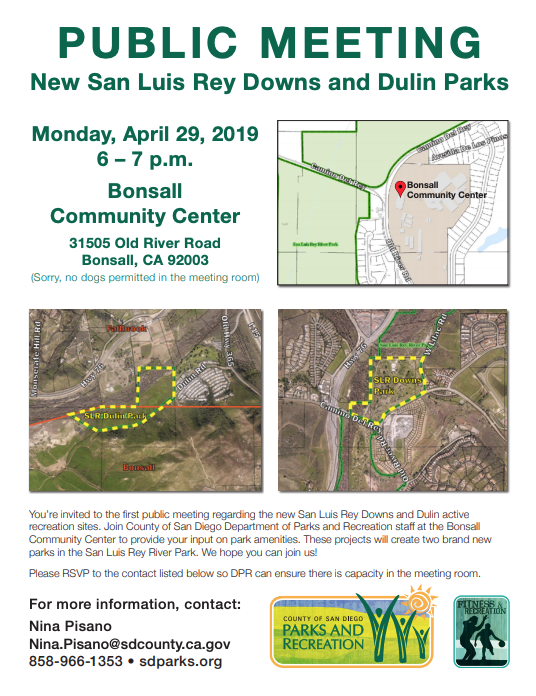 Event Time:
6:00 PM - 7:00 PM Pacific