Pennsylvania Child Care Association - Event Information - Pennsylvania Child Care Association
Event Name:
Dealing with the Financial Side of the Coronavirus with Tom Copeland
Description: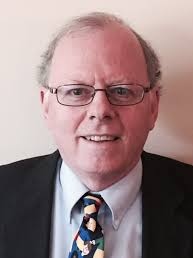 Home-based and center-based programs are struggling with questions on how to respond to COVID-19 and the implications on the families they serve, their staff and the survival of their businesses.
Join us for a special live webinar with nationally recognized author, advocate and attorney Tom Copeland!
Dealing with the Financial Side of the Coronavirus
Date: Tuesday, March 31, 2020
Time: 1:00 PM - 3:00 PM
Registration fee: $0.00
This webinar, which will focus on family and group child care homes and small centers, will help answer your questions on how to cope with the financial impact of the COVID-19 pandemic. Some of the issues discussed will include:
Eligibility for unemployment compensation
Emerging news about the federal stimulus package
Excluding sick children
Staying open vs Closing temporarily
Tom Copeland is a licensed attorney who has presented hundreds of business workshops for child care providers across the county for almost 40 years. A recognized leader in the field, he was director of Redleaf National Institute for 15 years, and has written nine books on the business of family child care.