Employer Info:
Children of America Warminster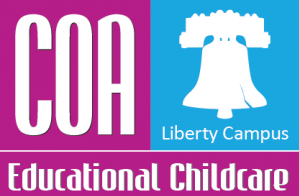 http://childrenofamerica.com
A Different Kind Of Childcare The Children of America difference is our commitment to your child's future. Innovation & creativity are the hallmarks of our teaching and the foundation of our infrastructure. With our qualified teachers and proprietary curriculum we provide your child with an unsurpassed learning experience.
Job Name

Teacher

Description

About Children of America (COA)

It's a special recipe of people, principles and pride that makes the COA rich in diversity and strength. Our Assistant Teachers are responsible with executing our curriculum. You alongside the Lead Teacher and a talented team of educators in a supportive environment where you are encouraged to grow in your field and share your passion for early childhood education. Additionally, our company culture invites you to bring your whole self to work, because it is your unique attributes, perspectives and backgrounds that make us a stronger team.


Our program serves preschool children 6 weeks - 12 years of age. Programs include, Infant, Toddler, Preschool, Pre-K, Before and After Care and Summer Camp.



Job Type

Full-Time

Education Level Required

High School/GED

Location City

warminster, PA 18974, United states

Contact Person

Sharmilla Gonzalez

Contact Email

coawarminsterpa@childrenofamerica.com

Contact Phone

215-443-8550

How to Apply

Apply on www.childrenofamerica.com. Careers, Pennsylvania, Warminster.

Direct Link