Lead Infant & Toddler Teacher
Employer Info:
Lightbridge Academy of Bethlehem Township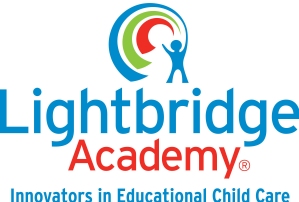 At Lightbridge Academy, we understand that creating a one-of-a-kind learning experience requires more than just education. It's a perfect blend of heart, trust, teamwork and a shared belief in our core values. The smiles we see on children's faces every day show us we're doing something important — providing a trusted place where little ones feel comfortable enough to lose themselves in the wonder of learning and play. What could be more important in the world? We know that it takes an extra special team to create this one-of-a-kind learning experience.
Job Name

Lead Infant & Toddler Teacher

Description

If you love to make others smile, create "a-ha" moments and are often mistaken for a superhero… join our team #LoveWhatYouDo

As a Lead Teacher, your days will be filled with fun, excitement and helping little minds grow. Our nurturing culture isn't only for children, it is for everyone in our Circle of Care.

We are seeking energetic lead teachers with a passion for education and a love of children whose supportive hands desire to make a positive difference every day.

When you join the Lightbridge Academy family, you become part of a team of lifelong learners, who are passionate about children and families… just like you are. As a leader in the classroom, you embody the Lightbridge Academy Core Values and foster a happy and fun learning environment. Your "We've got this attitude," creates a team of educators that strive for excellence and flourish and develop under your leadership.

As a Lead Teacher, you will:
• Make everyday an adventure in learning.
• Create fun, out of the box, learning moments that your children will remember for years to come.
• Create relationships with parents and provide support through daily interactions and communication.
• Coach and mentor assistant teachers to develop a strong classroom teaching team.
• Share with your co-workers the joys of creating a-ha moments with children.

Does this describe you?
• You are a kid magnet everywhere you go.
• You make learning fun.
• You smile until your cheeks hurt.
• You are flexible and able to multi-task.
• You will wear pajamas and crazy hair on special days.

If it does, apply now to join our team!


Job Type

Full-Time

Education Level Required

Some College

Location City

Easton , PA 18045, United states

Contact Person

Stephanie

Contact Email

bethlehemtwp_pa@lightbridgeacademy.com

Contact Phone

6108665400

How to Apply

Send your resume to bethlehemtwp_pa@lightbridgeacademy.com or call us at 610-866-5400.

Direct Link