Early Childhood Preschool Teacher
Employer Info:
Tender Care Learning Centers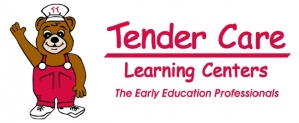 http://www.earlyeducationpros.org
Tender Care has been providing quality early education for over 35 years. We are one of the largest non-profit organizations in the country dedicated solely to quality early childhood education. We are committed to the belief that our success is directly related to the quality of our teaching teams. Our mission is to help children prepare for a lifelong love of learning by providing each child a quality early care and educational experience. We seek organizational excellence by providing high quality services that meet or exceed licensing and recognized industry standards. We are The Early Education Professionals.
Job Name

Early Childhood Preschool Teacher

Description

Tender Care Learning Centers is seeking early childhood professionals to teach in their early childhood programs throughout the Pittsburgh area. Our schools are NAEYC Accredited and have achieved a 4 STAR rating through the Pennsylvania Keystone STARS Quality Rating System.


Job Type

Full-Time

Education Level Required

High School/GED

Location City

Pittsburgh, PA , United states

Contact Person

Heather Iorio

Contact Email

hiorio@earlyeducationpros.org

Contact Phone

412-206-0188 x103

How to Apply

Click on the APPLY NOW link on the Careers tab of our website.

Direct Link