Employer Info:
Busy Bees Learning Center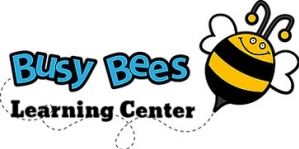 http://www.busybeeschildcare.com
We are a family-owned childcare center located in Center City, and we just celebrated our 20th anniversary. We serve children from infants through preschool, offering them a fun, stimulating environment in which to grow. Many of our teachers have been with us for a long time, but we are always looking for enthusiastic staff who treat childcare as a career. We offer competitive pay, health insurance, matching 401(k), and a supportive environment.
Job Name

Assistant teacher

Description

We are looking for teachers who care about partnering with our families to provide excellent care of the children at Busy Bees Learning Center. We are hiring for our infant, toddler, and preschool programs. This is an exciting opportunity to shape young minds and have a huge impact on the next generation!

Each day will include but is not limited to activities like sensory exploration, singing, musical instruments, basic sign language, storytelling with props, and more, as well as exercising care routines for the infants and small children. Applicants must be enthusiastic and committed to their professional development.

Salary is $13-$14 for teachers without a degree; $16 for teachers with an Associate Degree; $18 for teachers with a Bachelor's Degree. We also offer health insurance and a matching 401(k) program.

Job Type

Full-Time

Education Level Required

None

Location City

Philadelphia, PA 19106, United states

Contact Person

Jordan Weiss

Contact Email

jordan@busybeeschildcare.com

Contact Phone

2157339271

How to Apply

Send an email to jordan@busybeeschildcare.com. Please include a cover letter and resume to the attention of Jordan Weiss.

Direct Link