Employer Info:
Children's Playhouse Early Learning Center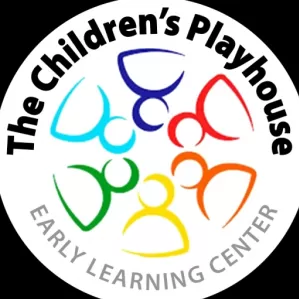 http://www.childrensplayhousepa.org
Children's Playhouse Early Learning Center's philosophy is to enrich the development of current young leaders in the fields of early childhood education and children's media. We believe in providing a healthy, safe, and diversified learning environment where children have ample of opportunities to engage in a variety of age appropriate hands-on activities to build onto their prior knowledge and skills. We believe in engaging children individually and in small groups to provide opportunities for the children to work and play together for unique learning experiences. Children's Playhouse unique program nurtures and encourages the cognitive, social, and emotional growth of each child and fosters a lifelong love of literacy and learning. Curriculum's are created with a keen focus on the development of each age group and are aligned with the Pennsylvania's Early Learning Standards. Children's Playhouse primary goal is to prepare children for future success.
Job Name

Assistant Teachers

Description

Job Description

Children's Playhouse Early Learning is a high quality child care center, located in South Philadelphia, that's mission is to provide a diverse and inclusive environment with a holistic approach in meeting the needs of the students and families we serve. Children's Playhouse is in search of the right candidate that fits our company's culture and that has the love of teaching to join our team!

Position Available-

Part Time Assistant Teachers, minimum of a high school diploma required and a completed CDA certification or 6 ECE Credits preferred. Part Time Assistant Teacher will be responsible for supervision of students, following COVID-19 safety procedures, supporting classrooms with coverages for breaks, ratios, and prep schedules, transport students to classrooms and for departures at the end of the day. Supporting teachers with instruction and one on one daily read alouds to students and attend field trips to support teachers with supervision or classroom management. Assistant Teacher/Aides applicants must be organized, a team player, flexible and have a minimum of two years of experience in working with children.

Requirements-

Applicants must be organized, a team player, and have a minimum of two years of experience in working with children from six weeks old through five years old. Candidates must have the following:

I- High School Diploma, Required; CDA or a minimum of six ECE Credits Required

2- Must have a minimum of two years of experience working with children

3-Must be able to pass clearances (e.g., Child Abuse, Criminal Back Ground, FBI, and NSOR)

4- Must have an updated physical with TB results, within the last year.

5- Must be able to provide two letters of references
6- COVID-19 Vaccination Required

Schedule-

Monday through Friday, 8:00am-5:00pm or 8:30am-5:30pm

Benefits-

Medical, Dental, Vision, PTO, Sick Time, IRA, Holiday Pay, Paternity/Maternity paid time off, bereavement paid time off, childcare discounts, and yearly job performance bonuses.

Salary

Competitive Salary range .Competitive Salary range $13.50-$15.00/hour based on experience and educational background.

***Sign on Bonuses Offered***

*Children's Playhouse is an equal opportunity employer*



Job Type

Full-Time

Education Level Required

Some College

Location City

Philadelphia, PA 19148, United states

Contact Person

Damaris Alvarado

Contact Email

childrensplayhousepa@gmail.com

Contact Phone

2153727050

How to Apply

Send Resume, Cover letter, and references to:
childrensplayhousepa@gmail.com or visit our career link on our website at www.childrensplayhousepa.org

Direct Link