Teacher IV (Early Intervention Teacher)
Employer Info:
SPIN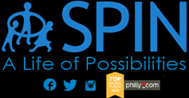 https://spininc.org/careers/
Come join us at SPIN as a Teacher, Teacher Assistant, or a Substitute in our Children's Services Programs! SPIN is a 501(c)3 nonprofit organization founded in 1970 to provide the highest quality services to people of all ages with autism and intellectual/developmental disability. SPIN is also a leading provider of inclusive, early childhood education. We believe that everyone deserves to achieve to their fullest potential and to live a life of possibilities. We develop each person's strengths, integrate them into the community, and create a culture of inclusion and hope. We serve over 3500 people every year in Southeastern Pennsylvania and the Lehigh Valley. To learn more about SPIN, please visit our website at www.spininc.org. Join our team today!
Job Name

Teacher IV (Early Intervention Teacher)

Description

Come Join Us at SPIN!

We Are Currently Seeking Certified Early Intervention Teachers

Did you know that we offer Recruitment bonuses for all new hires of $750.00 pro rated based on a 40-hour week?

Did you know that our benefits start immediately after your completion of training and are only $5 per pay for employee only coverage?

An Early Intervention Teacher provides academic instruction to 3-5-year-old children in their natural environment creating learning opportunities.  A Teacher III Provides coaching support and services to meet the needs of the child as well as the needs of the family related to enhancing the child development in different areas: such as cognitive development, communication development & social or emotional development.

Accountabilities of an Early Intervention Teacher  

Be part of a professional early intervention team, which includes other teachers, speech, occupational, and physical therapists. 
Gathers and completes assessments covering all developmental areas to develop the educational plan. 

Coordinates the assessment process to determine the chosen outcomes, needs, preferences and capabilities of children by gathering information and informing their families about what to expect throughout the assessment process. 

Develop comprehensive evaluation reports, plan, and implement Individual Educational Plan. 
Teach in an inclusive preschool setting with children who are typically developing and those with special needs. 

Utilizes a variety of equipment, activities and opportunities appropriate to the developmental levels and learning styles of each child to advance physical, social, emotional, and intellectual growth. 
Supports the child to develop and enhance family connections, friendships and other relationships by teaching skills, providing opportunities, and building on individual strengths and capabilities to promote inclusion. 

Encourages family participation in their child's program. 


Expectations of an Early Intervention Teacher:

Demonstrates the basic knowledge of Microsoft Office including Word and Outlook

Clear, pleasant and courteous communicator, both written and oral

Ability to work independently as well as be an effective multi-disciplinary team member.

Demonstrated knowledge of child development, planning, and implementation of intervention programs for children and families.

Demonstrated ability to enhance parental competence while encouraging families to rely appropriately on informal and formal outside support systems.

The tools you need: 

Bachelor's Degree/ Master's Degree in Early childhood or Special Education
PA Teaching Certification I or II Required (PK-8/PK-4)
Covid-19 Vaccination 

SPIN Offers Benefits to Their Employees Who Work 30+ Hours. These Benefits Include:

Full medical benefits only $5 per pay – free Dental & Vision coverage
40 hour employees earn 3 weeks PTO in their first year
1 cultural holiday of your choice on us
Tuition Reimbursement, Health Reimbursement Account & Childcare Discount
Retirement plan with biannual employer match
Up to $500 yearly in Wellness plan rewards
Longevity & referral bonuses and much more!


Additional Perks:

Spin pays for all classroom learning materials and supplies
SPIN participates in the Public Service Loan Forgiveness Program
We participate in Act 48: Apply your SPIN trainings to maintain your certification

SPIN is an equal opportunity employer. We celebrate diversity and are committed to creating an inclusive environment for all employees. SPIN does not discriminate in employment on the basis of race, color, religion, sex (including pregnancy and gender identity), national origin, political affiliation, sexual orientation, marital status, disability, genetic information, age, membership in an employee organization, retaliation, parental status, military service, or other non-merit factor."

Job Type

Full-Time

Education Level Required

Bachelors

Location City

Philadelphia, PA , United states

Contact Person

Taryn Brown

Contact Email

tabrown@spininc.org

Contact Phone

267-258-6338

How to Apply

To learn more about SPIN, please visit our website at www.spininc.org.

Direct Link