Event Registration - BFU-USA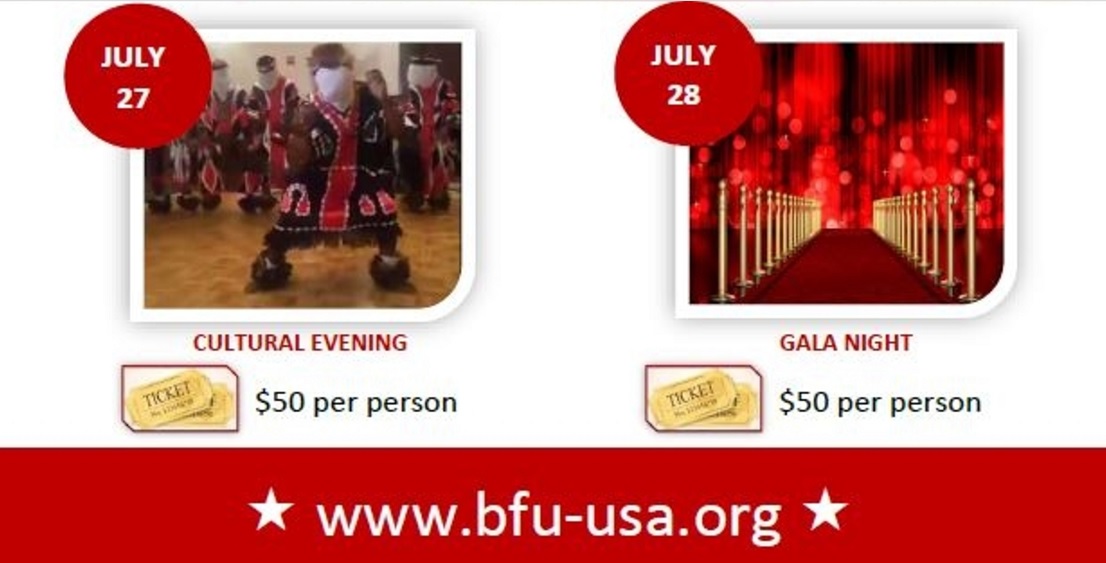 BFU-USA Convention Guest Tickets
7/26/18 - 7/29/18
SINGLE EVENT ACCESS ONLY
Grants access to Friday Evening Culture Show and/or Saturday Evening Gala ONLY.
---
BFU-USA is a non-profit socio-cultural national organization that carries out charitable initiatives in the areas of culture, education and health benefiting Bui communities and their friends in the USA and in Bui Division, North Region, Cameroon.
You can read more about BFU-USA and learn about our activities on our website at http://www.bfu-usa.org.
Location: Biltmore Hotel & Suites, 2151 Laurelwood Road, Santa Clara, CA 95054
2018 BFU-USA National Convention - Destination Northern California