Event Registration - Associated General Contractors of New Mexico
Best Buildings
3/23/18 - 3/23/186:00 PM - 9:00 PM


AGC N

ew Mexico is honored to recognize the outstanding work of the project owners, AGC general contractors, AGC specialty contractors and affiliates, architects and engineers of the Best Buildings winning projects.
This year, we celebrate SIX impressive projects, 33 specialty craft member companies, and EIGHT Industry Choice firms. These impressive project teams are vital examples of construction professionals whose skill, teamwork and spirit of innovation make a lasting contribution to our communities. The facilities that these teams create support and enhance New Mexico's quality of life.
Expand Your Company Profile - Don't Miss These Best Buildings DEADLINES:
AGC demonstrates to the public and those who influence the award of construction contracts that the AGC emblem identifies contractors of reliability and dependability and is an assurance of skillful performance.
February 28: If you are an AGC Member who worked on any of the Best Buildings winning projects, please reserve your tickets by February 28 to ensure a company award can be produced in time for the event.

March 9: Albuquerque Journal will insert a special supplement dedicated to Best Buildings winning projects in their March 23rd issue. Build this special supplement and increase your company visibility. Please contact: Rebecca Price at (505) 823-3393 to take advantage of Albuquerque Journal advertising discount to AGC Members in supporting Best Buildings 2018!

March 5: Sandia Resort & Casino rooming reservation deadline at the AGC rate is March 5. Ask for the Associated General Contractors rate 505-798-3930
Please join us at Best Buildings on Friday, March 23, 2018 at Sandia Resort & Casino.
---
Download and print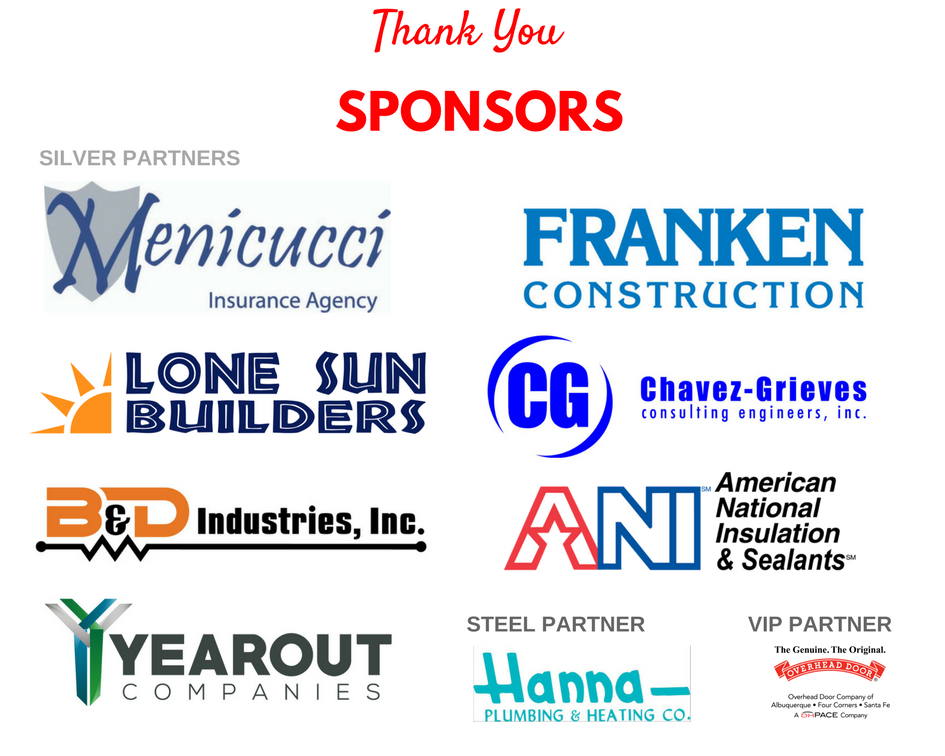 Location: Sandia Resort & Casino, 30 Rainbow Rd, Albuquerque, Ne 87113
Registration ends on
March 19, 2018