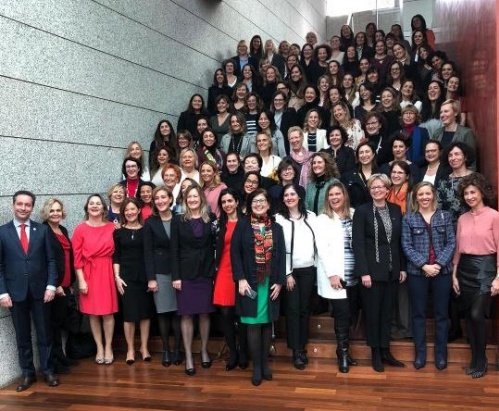 Inspiring EWMD International Delegation to Spain
How is the situation of female managers in Spain? What is the focus of companies in Spain? What challenges do Spanish managers face? An international delegation of EWMD members visited Barcelona and Madrid from 18 to 22 November 2019 to get an insight into the business in Spain and connect to Spanish managers. The delegation included meetings with all kind of industries. The delegation was impressed by the enormous efforts that are undertaken to overcome gender inequality. The exchange with very powerful and dynamic women and men reflected the current situation and measures to bring women into decision-making positions.
Monday, November 25, 2019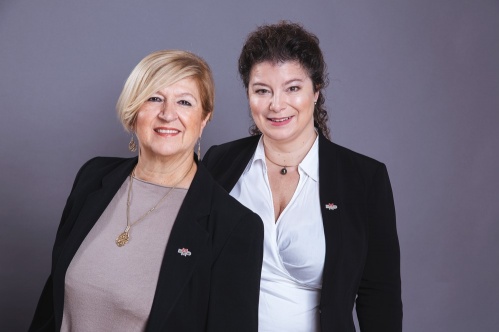 New EWMD International Management Board
A new Management Board has been elected at the EWMD International Annual General Meeting in October in Vienna. EWMD welcomed the Co-Presidents, the Italian Paola Ligabue and the German Nadine Nembach.
Paola Ligabue, ex International Marketing Director of the Network, is known for her excellent international business communication skills and great know-how in the field of internationalisation in the Food & Beverage sector.
Paola will collaborate with Nadine Nembach, an entrepreneur with a specialization in Psychology who has made her passion for coaching, mentoring and training a brilliant career in Germany and abroad.
The French Nakla Naama Pattaro, a wealth and finance manager at Allianz Bank and counselor from Verona, assumed the position as International Treasurer.
The new board will cooperate with Directors and National Representatives in the extended international board. Paola Ligabue and Nadine Nembach have started their term in encouraging and inviting all members to connect with the board. All the EWMD wishes the new team a successful presidency.

Tuesday, November 12, 2019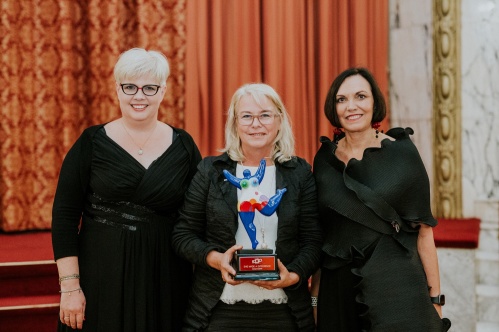 Successful EWMD International Conference in Vienna
EWMD International celebrated its 35th anniversary in Vienna from 11 to 13 October with more than 120 international guests. The conference "Will my Doctor be an App? was opened by the Minister for Women, Families and Youth Policies, Mag. Ines Stilling, with a strong and inspiring opening speech. The conference showed the potential of data-based medicine, but also raised critical questions about the future of health business. The experts highlighted the broad spectrum of the topic. The participants were able to explore all aspects of data-based medicine. In the evening EWMD International awarded Prof. Edeltraud Hanappi-Egger, rector of the Vienna University of Economics and Business for her exceptional engagement and role model. The birthday party in the ballroom showed that the EWMD has many years of experience, but is still very young and lively.


Monday, October 14, 2019