Event Registration - Associated General Contractors of New Mexico
HR and Supervisor  Refresher 'Mitigating / Managing Risk & Effective Hiring'
12/4/18 - 12/4/1811:30 AM - 1:30 PM
HR Professionals bring your Supervisors and firm Leaders to a 2-hour refresher course on:

1. Trends due to four generations now in the workplace.
2. Key laws that managers/sups need to understand (and why). Liability for employer AND, in some cases, individual leaders.
3. What works in the world of recruitment/selection today.
4. Non-discriminatory interviewing, discipline, performance reviews and termination.

Today's diverse workforce means we work side by side with people of different races, genders, ages, national origins, and religions - if discrimination or harassment occurs, supervisors are in the best position to recognize and ensure compliance. Giving them the knowledge to prevent errors will be easier than dealing with the consequences of any errors.
Presenter: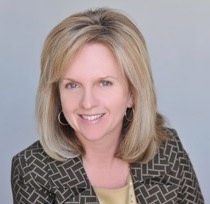 Mary T. Cooley
, Ph.D., SHRM-SCP, SPHR, is the Principal Consultant for HR Solutions, LLC
---
LUNCH PROVIDED
---
COST:
Member
1 Participant: $67
2 Participants: $120
Non-Member
1 Participant: $87
2 Participants: $160
Location: AGC Career Center, 1615 UNIVERSITY BLVD NE, ALBUQUERQUE, NM 87102