Event Registration - Kentucky Academy of Science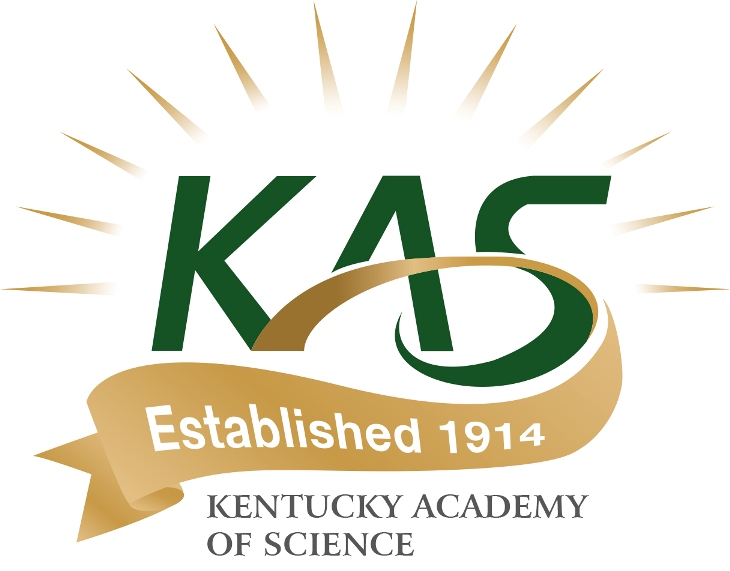 2019 Kentucky Junior Academy of Science
4/27/2019 - 4/27/2019
2019 Kentucky Junior Academy of Science meeting
Saturday April 27, 2019 at Kentucky State University
Tentative Schedule:
8.30am – 9.15am Registration on second floor Hathaway Hall
8.30am – 9.00am Presentation rooms open so students can pre-load their presentations onto computers. All students are asked to pre-load their presentation prior to 9.15am.
9.15am – 12.00 Student Presentations
11.30am – 1.00pm Lunch on your own for students and teachers.
1.00pm Names of High School Discipline Winners posted in registration area
1.15pm – 3.00pm Afternoon program for students not presenting in the afternoon and for teachers. Meet in the registration area.
Students will not be permitted to wander unattended in the afternoon. If you have not checked out for the day you are expected to participate in the Junior Academy afternoon program.
1.15pm – 3.00pm Presentations by High School Discipline Winners (pre-load presentations by 1.15pm)
3pm – 3:45pm Business Meeting of KJAS, election of officers
Awards Ceremony
Location: Kentucky State University, Hathaway Hall, 400 E. Main St, Frankfort, KY 40601
The Kentucky Junior Academy of Science is open to any middle or high school student in Kentucky who would like share their original research. Anyone is free to participate regardless of participation or performance in other science fair events.
About the Kentucky Junior Academy of Science (KJAS) The Junior Academy was begun in the 1930's to foster an interest in science for high school students in Kentucky. KJAS eventually expanded to include middle school students. The Junior Academy holds its scientific meeting each April. Participating students submit an abstract and a written paper, and they make oral presentations at the meeting. Preliminary oral presentations (10 minutes) are conducted during the morning sessions. The winners of the high school morning sessions make presentations in the afternoon finalist sessions. Six overall winners are selected and these students are invited to represent Kentucky at the American Junior Academies of Sciences (AJAS) meeting held in February the following year. The Kentucky Junior Academy of Science is open to ANY middle or high school science student in the state of Kentucky. It offers middle- and high- school student scientists an opportunity to present their research project in the format of a 10 minute presentation with slides. Students must present their own original research and presentations may be based on research done and presented in a poster format for a science fair. Students present in the following categories: Behavioral & Social Science Biological Topics Botany Chemistry Computer Science & Mathematics Earth & Space Science Engineering Environmental Science Microbiology Physics Zoology For more information please contact Junior Academy Director Melony Stambaugh, program@kyscience.org Presentations are evaluated based on the rubric here : https://www.kyscience.org/kentucky_junior_academy_of_sci.php Awards are given in each category, and three overall winning projects are chosen from Life Sciences and Physical Sciences. The Kentucky Academy of Science provides financial support for these students to participate in the American Junior Academy of Science meeting the following February, as follows: Two first place winning projects receive up to $1000.00 per project; Two Second and two third place winning projects receive up to $750 per project. Funding will also be available for up to 2 chaperones (no more than one per school), up to a limit of $500/person. (In the case of team projects the amount is to be shared among team members).