Event Registration - Xi Zeta Omega Chapter
Joint Sisterly Relations Thankful for My Sisters Karaoke and Pot Luck Feast
11/2/20194:00 PM - 6:00 PM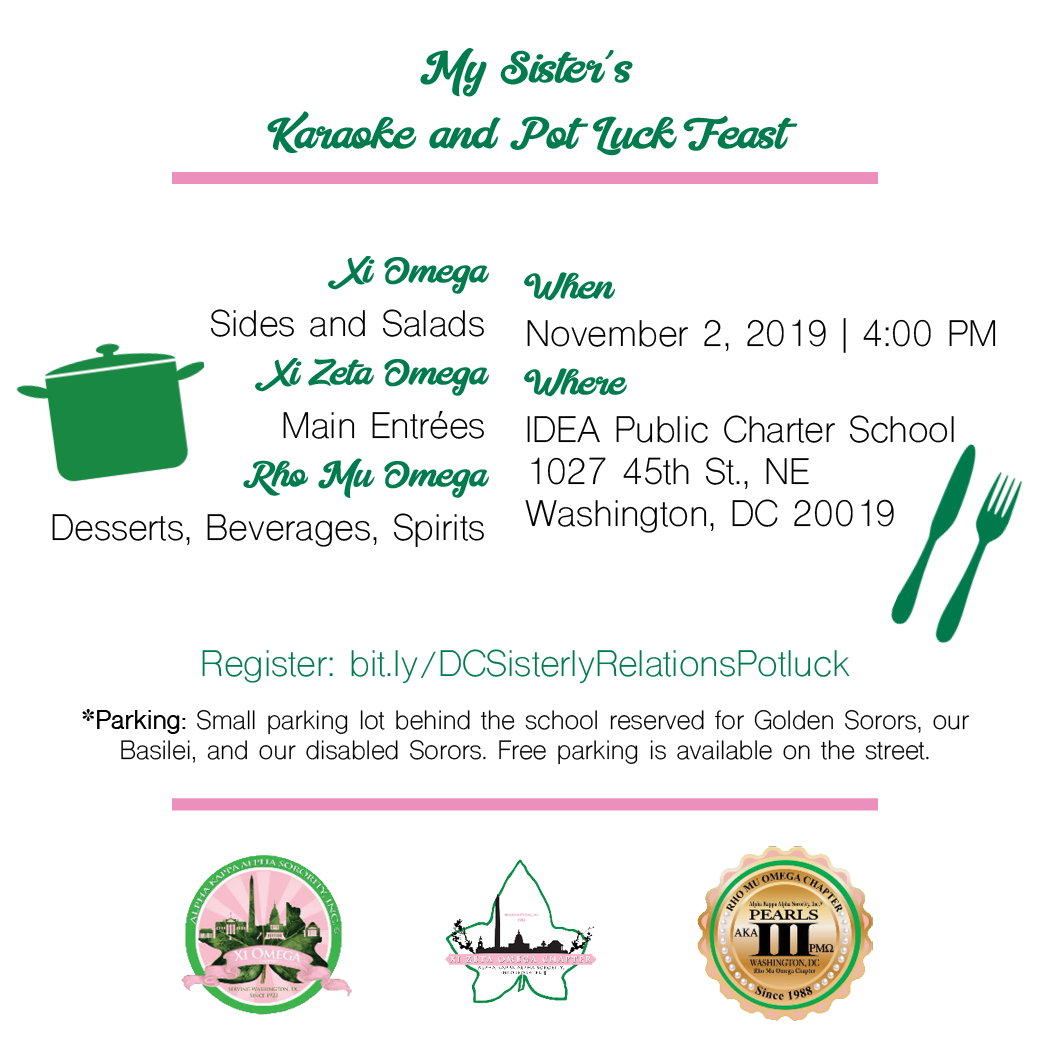 We are so excited that you will be joining us at our sisterly relations feast! Please note your chapter's assignment so that we ensure that we have enough food for everyone!
Xi Omega - Sides and Salads
Xi Zeta Omega - Main Entrees
Rho Mu Omega - Desserts and Beverages (including alcohol)
There is a small parking lot behind the school reserved for Goldens, our Basilei, and our disabled Sorors. There is free parking on the street for your convenience.
We look forward to seeing your cooking skills and enjoy your singing!!!
Your DC chapter Sisterly Relations chairs:
Xi Omega
Xi Zeta Omega
Rho Mu Omega
Location: Idea Charter School, 1027 45th Street, NE, Washington, DC 20019
Registration ends on
November 1, 2019