Event Registration - Michigan Downtown Association
Category View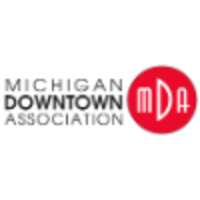 MDA Lansing Day & Workshop
03/13/19 - 03/14/19
MDA Lansing Day
Wednesday, March 13, 2019
Michigan Municipal League Building
208 North Capitol Avenue, Lansing, MI 48933
The MDA's annual Lansing Day is an opportunity for members to meet their state legislators and share the MDA's current legislative concerns. Personally talking to your legislators helps to make the representatives more effective advocates for their communities at the state level. MDA member participation in Lansing Day is critical. With new legislators now in office, this is an especially important time for you to connect and for the MDA to be visible!
A MDA workshop follows the annual Lansing Day and takes place on Thursday, March 14 in East Lansing. Registrations for both may be combined for a discounted amount. You will be able to register for both as you proceed through the online registration.
East Lansing Workshop
Thursday, March 14, 2019
People's Church
200 West Grand River, East Lansing, MI 48823
Essential Downtown Management Best Practices
Working Your Plan and Planning Your Work
Downtown managers must effectively lead community members, oversee budgets, and administer the organization's daily business. In this workshop, discover how Michigan downtown managers are using best practices to get the most out of their time and energy. You will also have the opportunity to participate in round-table discussions with experts in the fields of Volunteer Management, Grant Writing, DDA Law, and Board Management.
Rates:
MDA Member: Lansing Day: $60 Workshop: $85 Both: $135
MDA Non-Member: Lansing Day: $60 Workshop: $110 Both: $170
Paid registrations canceled within 72 hours of the event cannot be refunded.
Hotel
MDA members and guest may reserve rooms for $166.00 per night at the Marriott East Lansing at 300 M.A.C. Avenue, East Lansing. To make reservations call 1-800-228-9290 and mention the MDA. The group rate ends on February 12, 2019. Rooms are also available at the Hampton Inn East Lansing, 2500 Coolidge Road, for $124.00 per night. For reservations call 517-324-2072 and mention the MDA. The group rate for the Hampton Inn ends February 20, 2019.
Location: Michigan Municipal League
208 N. Capitol Avenue, training room
Lansing, MI 48933
Registration ends on
March 8, 2019
---