Creating a New Revenue Stream with Online Learning
10/16/2020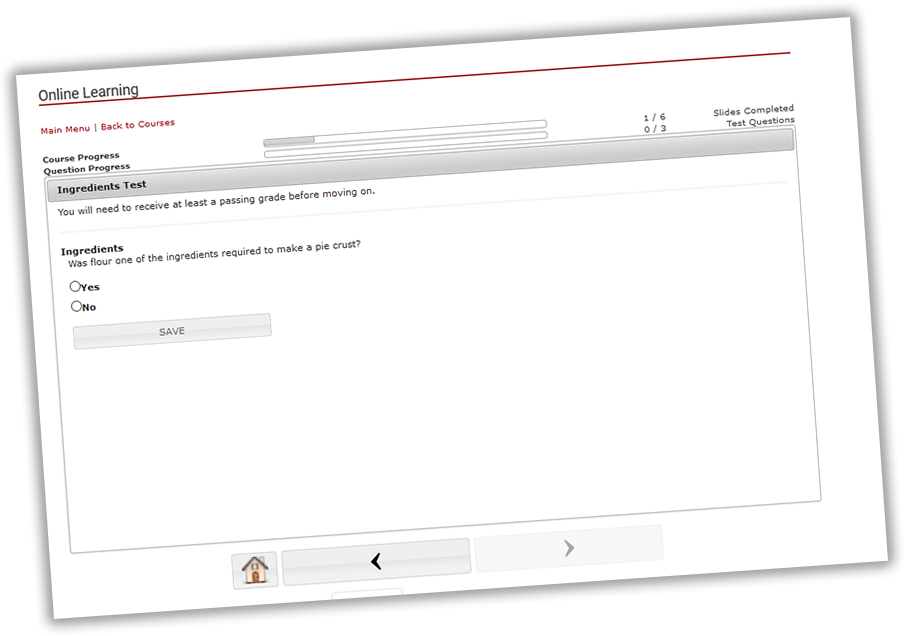 In the face of Covid 19, many associations have sustained significant disruption in revenue due to the cancellation of events (conferences, conventions, and training sessions). Many have made a transition to virtual events, and this has helped those organizations recover a portion of the cash flow.
One additional possibility that associations might consider is the usage of Online Learning to provide a value-added service to members, and a new source of revenue for the organization. Here at MemberLeap, our product includes a Learning Management System that is designed to allow an association to offer online courses and to monetize them...
---
How does an Online Course Work?
What is great about associations is that they allow members of a community to learn from one another. Traditional events and their virtual counterparts feature training sessions, roundtables, and the like. A lot of the presentations at these events are classroom-like in their nature.
Instead of package-dealing multiple courses together within a larger event at a specified time… online learning allows for members to cherry-pick and purchase smaller learning opportunities, which can be consumed flexibly at the member's convenience. The member can buy and take an online course at night, during the day, or fit it in whenever they have the time to do so.
Market Survey
Before you start, find out which courses might be in greatest demand by asking your members (or prospective members) which courses they are most interested in. Perhaps there are pre-existing continuing education credit courses that you offer that can be converted to online courses. Maybe there are hot-button topics in your industry that everyone is talking about, from which courses could be built. Then, assemble a list and conduct a survey to measure the relative interest among course options. After you have an idea of the courses that are of greatest interest to your audience and determine how much you can reasonably charge for them, then select 2 or 3 from the top of the list to be your 'pilot courses' to develop your skills at creating online courses.
How to Build a Course
For each course, create a syllabus – a list of all the topics that should be covered during the course.
From the syllabus, organize the subjects in an order that places more foundational concepts at the beginning and the more advanced concepts towards the end. The idea being that you are guiding the student to achieve mastery on the more basic ideas before introducing more complex ones (to learn how to make an omelet, food safety might be at the beginning of the course and folding over the omelet near the end).
Group the subjects together into individual lessons and then for each lesson, create a presentation. The presentation might be a video, series of videos, text pages, and images. If you are uncomfortable being on camera, videos can be created with screen-sharing software, where you can make a presentation using a website, slideshow, or other visual aids and then narrate the presentation as you go.
Don't be nervous about the production quality, it doesn't have to be "Hollywood-level". As long as you are conveying valuable information in an understandable format, it will be appreciated by the student.
Use the learning module software to upload your videos and assemble the course.
At the end of each lesson you can include a quiz or exercise to make sure you are engaging your student in applying what they have learned and verifying they are understanding the material at each lesson.
At the end of the course, offer a test to verify that the student has mastered all topics.
Test the Course
Before releasing it to the general audience, have a few members take the course at a discounted rate (or no charge) and offer feedback. If they stumbled in places, adjust the material as needed to fill gaps or remove material that didn't seem relevant.
How to Promote and Monetize
Announce the publishing of a new course to your membership and/or the public via email and social media. If the material is of interest to a wide audience, consider pay-per-click advertising to get traffic directly via search engines.
If a student has completed a series of courses, they can be awarded a certification and be recognized as such among their peers in the community. Members can announce this via social media, the association can announce certifications in newsletters and emails to the membership. This is a great way to create social-media buzz and promote online learning to other members as well.
The Future
Online Learning is a flexible learning opportunity for members and can be a powerful revenue stream for associations. Once the pandemic passes, associations will likely have in-person meetings and conventions again, and the fun and camaraderie that brings. But, many of the technologies, such as Online Learning, explored during this difficult time will likely be used to a greater extent well into the future.