Mobile App
Quick and Easy Access to Modules in the Membership Portal
Unlike a lot of other software vendors, we offer a powerful and unique mobile app solution, which allows your members quick and easy access to various modules within MemberLeap. It is designed to run on smartphones, tablets, and other mobile devices.

You can see how our test mobile app functions at mobile.pastrychefsofamerica.org, or you can download it for Android through Google Play and for Apple through iTunes. You can request login credentials, so you can log in as both an Admin and member.
Features
1-2-3 Registration - Allows members to quickly register for events.
Calendar - Calendar of Events, list format
Calendar Event Submission - Allows for calendar event submission.
Classified Ads Creator - Allows members to post classified ads
Classified Ads Viewer - Allows for display of classified ads.
Contact Us - Display organization contact us information.
Email Registration Link - Quickly email new member registration link
Event Registration Admin Check In - Admins can scan an attendee's QR code to check them into sessions and record attendance, or check them in for the overall event
Event Registration Attendee Check In - Members can scan QR codes at event sessions and record their attendance
Event Registration Attendee List - Members can see a list of the attendees for the event
Event Registration My Schedule - Members can see an itinerary of the sessions that a member has signed up for
Event Registration Schedule - Members can see an itinerary of all of the sessions for a given event that are available
Event Registration Surveys - Members can see a list of all the interactive event surveys a member can participate in
Feedback - Allow users to send feedback about the mobile app
File Archive - Access to the File Archive
Forms - Forms created in the Forms Builder module
Lead Retrieval - Allows logged in members to scan QR codes from event attendees and capture their contact information, which can then be exported
Links - To any webpage on the internet or system link in our system
Member Contact Info - Display an individual member's contact info
Member Directory - Public Members Directory
Member Information QR Scanner - Scan member QR codes to pull up a page with information about them and any cross-referenced members.
Member Map - Directional display from current position to a specific member.
Member Map (all) - Displays a map with all members with valid geolocations plotted
Member Profile - A form that allows a member to edit his/her contact information
Member Prospect Entry - A form that allows a member to add a prospect
Member QR Code ID - Will display a QR code of the member's ID that can be used for scanning.
Member Trend - Simple display of registered members by month over the past year
Membership Card - Membership Card
Message Board - Allows members to access and post on the message boards
My Report - Reports created in Custom Reports module
News View - Public display for news items
Pass A Referral - Pass referral to members
Photo Gallery - Allow access to all volumes and allow logged in users the ability to upload photos
Photo Tour - Display a single photo volume.
Press Release Creation - Allows members to post new press releases
Press Release View - Public display for press releases
Prospect Form - A form that allows non-members to add themselves as a prospect
Push Notifications - Send messages directly to your members' mobile devices as message alerts, badge updates, or sound alerts; great for sharing information with members at your events (PLEASE NOTE: This feature requires an additional $300 initial setup cost)
RSS Feed Reader - Allows for display of RSS Feeds
Social Network - This feature allows access to your organization's social network
Tour Admin Scanner - Admins can scan member QR codes to record attendance at tour stops
Tour Participant Scanner - Participants can scan QR codes at tour stops to check-in
Initial Setup Costs
We will brand your mobile app with your association's logo and colors, and you will have access to display the above features that you want your members to have access to.
Basic - $1,100 - Standard buttons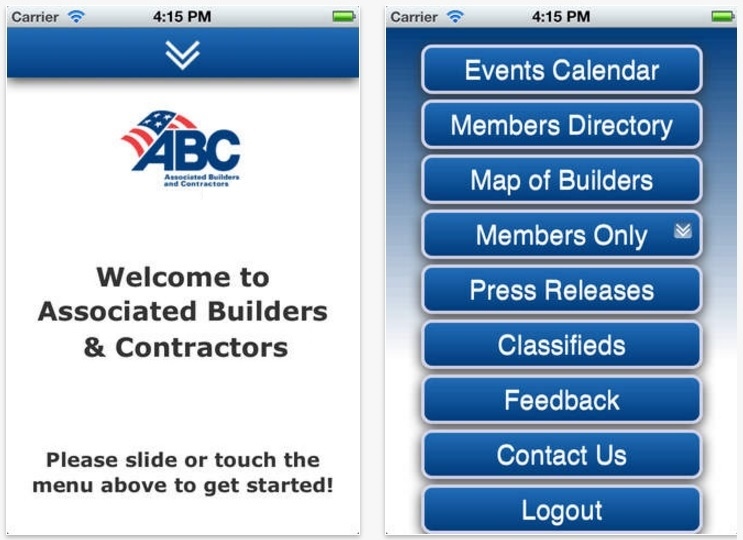 Advanced - $1,400 - Custom graphic buttons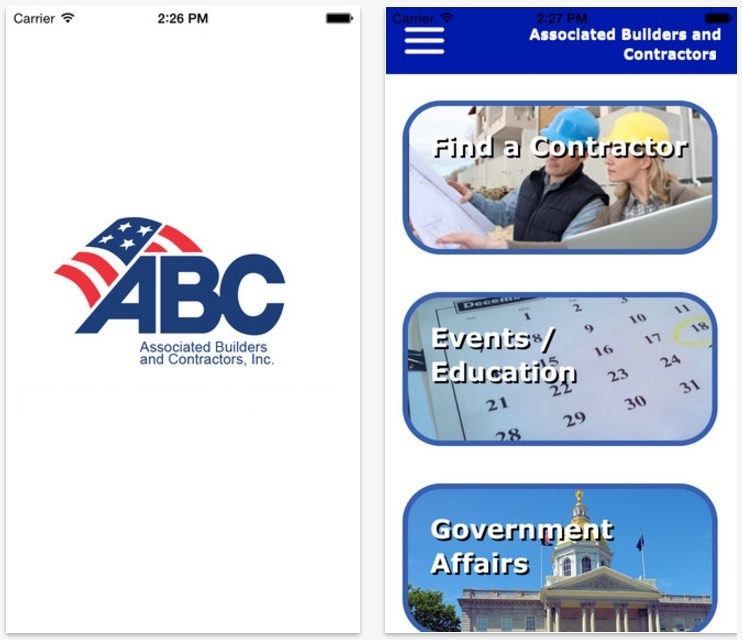 Apple Developer Membership Program - $99 per year membership fee
Someone in your organization with an Apple ID will be required to enroll your organization in Apple's Developer Program. There is a $99 per year membership fee for this program; however, if your organization is a non-profit, accredited educational institution, or government entity, you might qualify for their fee waiver program.
Monthly Maintenance and Support Fee
There is a $15 monthly customer support, maintenance, and basic upgrade fee, which is included in the Platinum MemberLeap Plan.
Additional Features
If you have a specific mobile app feature that you are interested in, please let us know. We are constantly expanding the features. If your requirements are more unique or specific, we provide custom mobile app development services.