Guided Templating
For many of our clients, we find that a template website is a cost-effective option.
However, some clients may not be prepared to make the aesthetic choices and content choices to complete the template process.
To address this, we offer 'Guided Templating', where we take our clients through a step-by-step process to make these choices. This is a hybrid solution, halfway between custom-design and template-design that attempts to offer the best of both worlds.
Review the steps below to see if Guided Templating is the right option for your association.
---
Step 1 - Pick a Template
Pick a template based on your needs.
If your primary goal is sales/membership/fundraising; and you want to have an emotional impact on first visitors to the site, pick a template with a large image at the top of the home page. If the primary use of the site is to communicate valuable information to members, maybe you'll want to lean to a template that is not image-heavy at the top.
If your association logo is colorful, or is rendered with a white background; look for templates that allow for a light-colored background for the logo.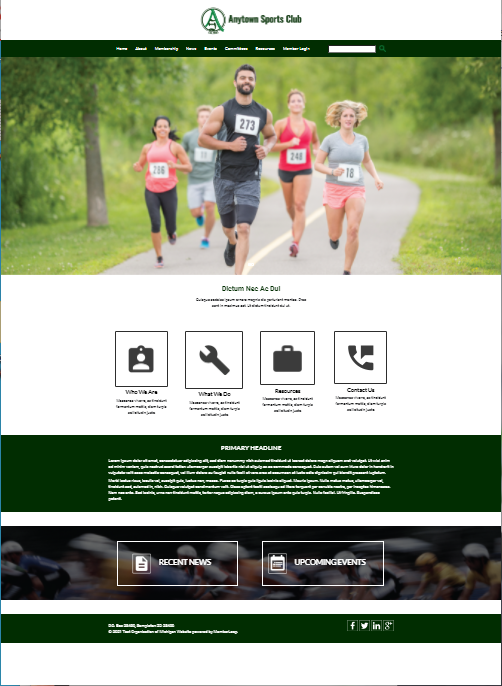 Step 2 - Logo
Send us your logo. We will work with you to place it in the header and make necessary adjustments.

If you don't have a logo, we may be able to create one for you; or recommend options.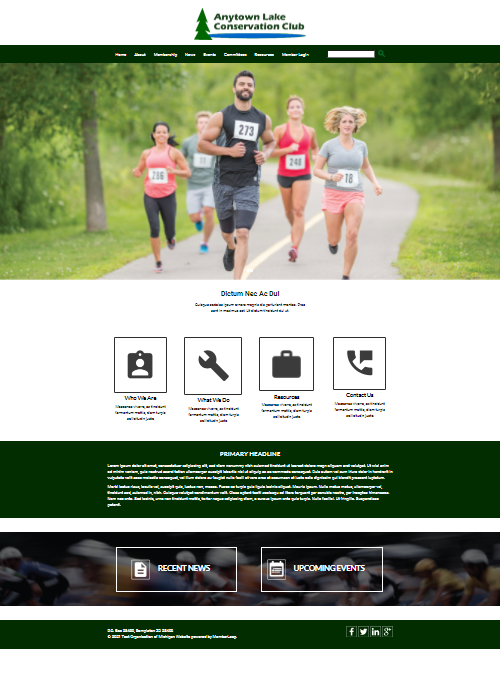 Step 3 - Colors
We will adjust the colors of the template to complement your logo/organization colors.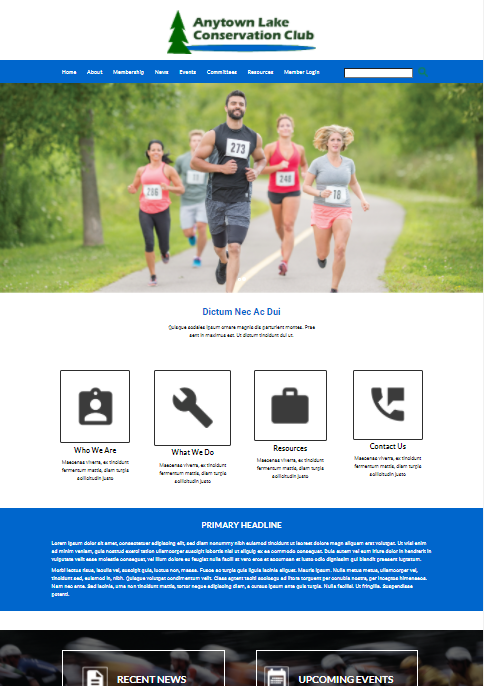 Step 4 - Replace Slideshow Images
Find an image that is reflective of your organization, or one that you can use along with a leading message.

Perhaps a photo from a meeting or convention, or award ceremony. If you want your leading image on the site to be an appear for membership or donations; find an image that conveys what you do and can evoke a positive emotion. Then couple that image with a superimposed tag line, pitch, and a call-to-action; completing your leading image into a powerful advertisement for your association.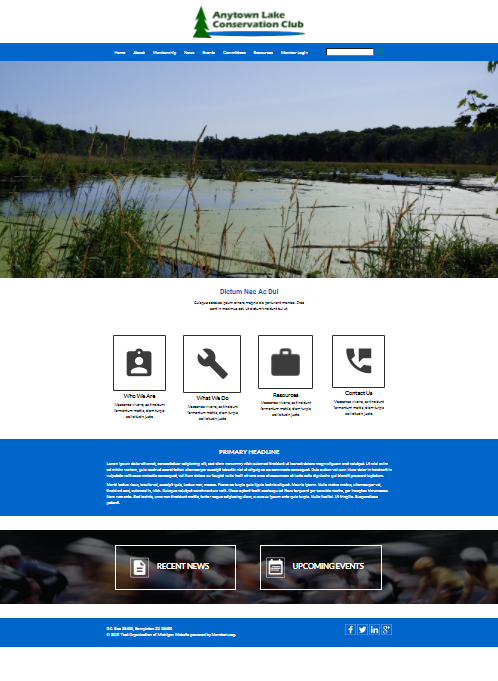 Step 5 - Complete the Content
The template will come with several pre-arranged content areas, but not all of them may be of use to you.
Remove what you don't need.
Add the elements that you do.
Perhaps you don't need the big buttons tied to various content sections, we'll remove them. But, you need to add a prominent calendar of events, we can add that for you.

If you find that you need to make significant structural changes to a template, billable programming charges may apply.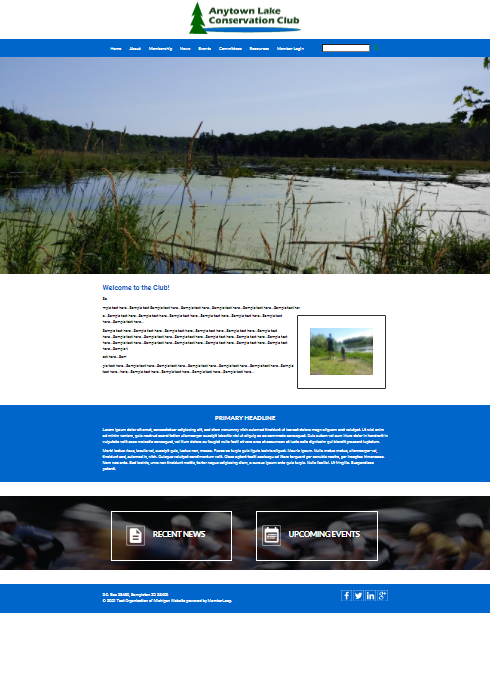 Getting Started
To get started, we recommend browsing through our templates.
If you don't see what you're looking for, request a template search. We often can find templates elsewhere, or possibly develop a new template that might suit you.