Your HOA can benefit from MemberLeap's features
MemberLeap is a powerful member management software system that includes many cloud-based modules and their respective features that can assist you in efficiently managing your day-to-day HOA operational needs, so you can successfully achieve your communities' goals. Our property management software also serves condo associations, communities, lake associations, boating communities, neighborhoods, student housing, clubs, societies, private landlords, co-op buildings, resorts, campgrounds, etc.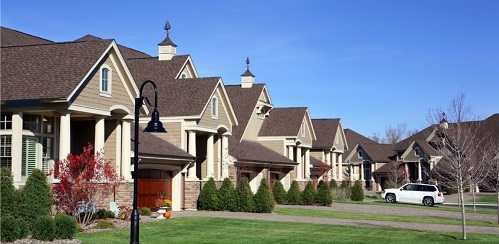 Silver
Gold
Platinum
Features and Benefits
Member Database
a full-featured member database system; track member data, membership plans, categories, notes, and custom fields; also offers a cross reference feature where a primary household contact can track the others within the household who also receive membership benefits.
Optional Private Member Directory/Search (Find a 'Member')
display a private directory in the online Member Portal area that contains member information, which is fully searchable based on various criteria - membership plans, member name, categories, and custom fields.
Membership Interest Form (Contact Us Form)
this feature allows prospective members to fill out a form to request more info; their info is sent as an email to a designated email and is also loaded into the member database as a prospect record.
Online Member Portal Area
members can be granted login permissions to this area where you can limit access to 'member only' information; it also allows members to easily update their own contact information and pay their dues renewals and non-dues invoices.
Member Data Conversion
taking your current member data, converting it, and loading it into your account - note: limited to conversion of one file of data, up to 50 fields wide, unlimited rows.
Customer Relationship Management (CRM) System
keep track of your interactions with your members and prospects as well as schedule reminders for follow-up.
Quick Reports and Custom Reporting
choose a quick report or set up an unlimited number of custom reports to print formatted member lists, address lists, mailing labels, postcards, name badges, and more.
Membership Billing
manage dues payments and produce invoices for dues, track payments, send email renewal notifications and past due notifications, and more.
Online Payments
allow your members to make online payments for new member dues, renewals, event registration fees, store purchases, donations; includes interfaces for PayPal, Authorize.Net, and other payment gateways.
QuickBooks Interface
After transactions (new member dues, renewal dues, event registration fees, donations, and store purchases) are processed through MemberLeap, you can easily sync them over to your QuickBooks account with a simple click of a button. Due to the complexity of setting up the initial general ledger accounts, there is an initial setup cost of $750. There is an extra $25 monthly synchronization fee, which is included in the Platinum plan or added a la carte to the Gold plan.
Silver
Gold
Platinum
Features and Benefits
Website Content Manager
this easy-to-use Grid Editor tool allows non-tech users to easily update and format various sections of text within their website.
Slideshow Manager
display a rotating slideshow anywhere on your website of pictures, sponsors, services, business partners, or even ads (for an additional revenue stream, you can sell banner advertisement space on your site)
File Archive
share documents with your board, members and/or public; post documents such as bylaws and meeting minutes; and keep documents organized into categories and easily searchable.
Video Manager
organize videos and then present them as publicly available or for members only.
Forms Builder
build custom web-based forms to allow anyone to fill out forms on a website; they can be used to submit maintenance requests, work orders, violation reportings, provide feedback, ask questions, and more.
Photo Album Editor
manage and organize photos of your members, events, and projects; photos can be labeled, and albums can be public or members only and displayed in an album format or a slideshow; and photos can be organized into multiple volumes.
Classified Ads
allows members to post ads for items or services on your website or within the Member Area.
Links Page Editor
easily maintain a hierarchical list of links and resources; organize a list of links into categories and sub-categories; add captions, text sections, and more to clearly present all of these resources.
Member Press Releases
similar to the news manager, this feature allows your members to submit press releases to published on your website; a press release editor has the opportunity to approve/disapprove of submissions.
Silver
Gold
Platinum
Features and Benefits
Broadcast Email Message
easily send a message to all members or selected members via an easy-to-use interface; create templates for various email formats; schedule emails of a marketing campaign to go out at a future date.
News Manager/Blog
keep members updated with the latest information from your HOA by publishing news items and a blog on your website and allow members to comment on your postings.
Drip Marketing
setup automatic drip programs tied to trigger events (joining as a member, signing up as prospect, etc.)
Newsletter Editor
edit a detailed electronic newsletter, which is sent via email as well as published on your website, and the editor allows you to create a 'template', after which you can create newsletter issues using this template framework.
Community Posts
allows members and non-members to submit non-association events for an Admin to approve for inclusion in the newsletter feature.
Message Boards/Forums
allow members to conduct ongoing discussions online; multiple boards can be organized around different subject categories; within which, members can start topics for discussion.
Email List Service Manager
can be integrated with the member database through the Message Boards; allows an admin to create an email-list handle (listservice@domain.org) for each service, so members can send and reply-to topics by email in addition to this content being posted on an online message board; these emails make it easy to send email messages to members who have opted to receive them.
Social Networking Tool (MultiPost)
allows you to post events and news items to your website, Facebook, and Twitter simultaneously.
Projects / Committee Management(including Board of Directors Management)
allow members to sign up for projects, classes, committees (Board of Directors, event committee, landscape committee, volunteers, communities, etc.); easily update pages detailing your various projects; store committee documents and allow committees to easily communicate with one another; send broadcast emails to committee members.
Surveys
conduct surveys to collect information from your members only; surveys are emailed through the software and are designed to allow only one submission per member; the emails that are sent to members are encoded for that particular member, so sharing a link to the survey will not work.
Elections
create an election with a variety of different questions to email to your members; it is designed to allow only one vote per member.
RSS Feeds
RSS feeds are provided with the calendar of events, news, and member press release modules; this common XML format is used to publish frequently changing data on the web; this allows you to publish events and news that can be re-published on other sites.
Resource Reservations
allow your members to reserve common resources (such as clubhouse, meeting rooms, gardening tools, or other items) for a specific block of time.
Library
a 'librarian' can manage a list of documents and media; members can checkout items; and the librarian can check them back in when returned.
Broadcast Text Message
quickly send a broadcast text to your members and/or prospects using this premium service (remind committee members of upcoming meetings, notify members about parking lot work or snow removal, and more); there is a minimum $10 monthly fee for the first 500 texts sent and then a 0.02 cent charge per text for additional texts.
Silver
Gold
Platinum
Features and Benefits
Calendar of Events
easy to update online, the calendar features all of your HOA's upcoming events by categories, and it can be public and/or members only - various formats are available.
Event Registration
allow members and non-members to sign up and pay fees for events - local classes, playgroups, outings, family events, etc.
Attendance Tracking
keep track of your members and their involvement in calendar events that don't require registration.
Volunteer Management
set up available volunteer sessions, opportunities, and time slots available for your members to easily register for; track volunteer hours; assign volunteer coordinators; and run various reports; the $10 monthly fee is included in the Platinum plan.
We offer several website packages to fit any size HOA.